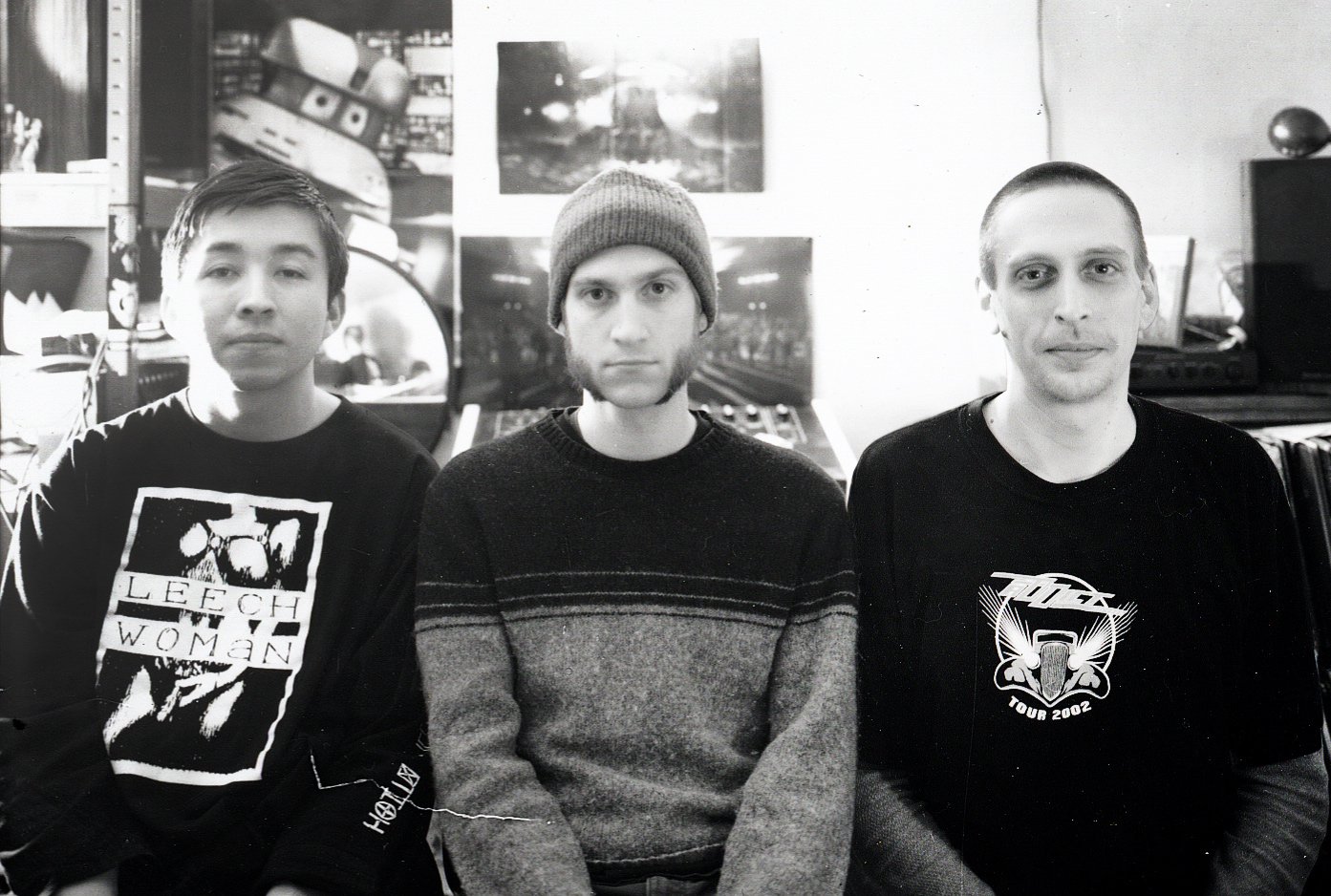 fwd
MegaBlastFhresh formed in 2003 through common friends and happenstance. I met Redshift in Milwaukee via our mutual friend T-Nek in 2000. We became friends and bonded with our shared admiration of music, turntable magic and technology. In 2001 I released Cryptography Breaks through my friend Dan Doormouse at Addict Records. In late 2002 Dan was playing a show at 3 (a downtown club that specialized mostly in electronic music) and invited Redshift and myself down to see and meet a friend of his from California. After watching Baseck perform with Dan, we were introduced and the three of us found common ground immediately... exchanging phone numbers as we talked about Baseck's modded 3-position line switch. Baseck was still living in California at the time, but moved to Milwaukee shortly afterward and we started getting together for jam and brainstorming sessions.
Redshift and i had been working on music and performing live sets together already, and when Baseck arrived we started hooking up once or twice a week to hang out and practice scratching. This quickly turned into improvising together and recording on an old PC with a 2 channel sound card. Money was not abundant, and we were always struggling to get proper equipment to record 3 or more sound sources simultaneously.
The PC we used was a gift from my then-girlfriend Moriah and the soundcard was loaned to me by Cash Bishop. The two never worked perfectly together, and sometimes would produce digital clicks in the recordings. I remember manually removing hundreds of clicks from Murderkit in particular.
We all had our own collections of turntable and analog gear that helped produce these songs... Baseck was heavy into his Gameboy with LSDJ (Little Sound DJ) cartridge and Redshift had just gotten an old Kitten analog synth, both of which contributed alot to our sound. I had a variety of outboard equipment (effects, samplers, drum machines) in various stages of repair that appear on the album, plus the ever-present turntables and crossfaders we all used.
Most of the recording and planning was done at my studio on the eastside of Milwaukee in 2003 and 2004. Once we thought we had enough good jams to start on a project, i started spending more time on the sequencing and mixdowns, and we started to build a live set.
Over the course of the next year and a half, we made this album (plus a dozen or so unfinished songs), two mixtapes, two coloring books, and played a dozen shows.
Baseck was getting bookings and doing solo dj/gameboy shows throughout our time together, and eventually made his way back to California. Redshift and i continued working on the mixdowns for awhile until a harddrive failure killed the project entirely... only to be resurrected by swapping new parts into the harddrive 5 years later. Redshift and I have continued to work together on many projects, the most recent of which is our Bloodshot Pyramid trio with Professor Problems. Baseck continues his sound experiments and plays shows and release's new music constantly, his most recent project is Twin Braids, a collaboration with Joy Through Noise.
Being surrounded by creative people with a passion for turntablism and experimental music was energizing, and this period will always hold a bright spot in my memory.
J-Slim
---
album credits:
performed & produced by Redshift, Baseck and J-Slim
engineered by Dr. Plot
b&w photos & collage by Nathan Osterhaus (www.nathanosterhaus.com)
logo by Dowie Partners (www.dowiepartners.com)
"Calculator" was composed for Otto Von Schirach's "Armpit Buffet" LP, and is comprised of sounds and samples from Otto's many projects as well as our own samples and instrumentation.
"Livewire (remix)" is a reworking of Minus After's song "Livewire" from the album "Examine My Face" on Selective Hearing Committee and features drum programming by T-Nek.
---
Special Thanks:
Dan Doormouse, Cash Bishop, Moriah, Professer Problems, Nate Osterhaus, Stuntrock, Why-B, Jennifer B, T-Nek, J-Todd, Otto Von Schirach, Addict Records, Schematic Music Company